Agro tourism can be defined as a form of commercial enterprise that links agricultural production and/or processing with tourism in order to attract visitors onto a farm or other agricultural businesses for the purpose of recreation, entertainment or education for visitors, and to generate income for the farm or the business owner. In other words, agro tourism is a synergistic combination of agriculture and tourism. Linking agriculture with tourism to develop experiences around culture, traditions, heritage, food and wellness for which people are willing to pay is the core of agro tourism. It is seen as an innovative income generating and diversification strategy for the farmers and local community by including recreation and leisure activities for tourists, with many economic and non-economic benefits for the farmers, visitors and communities alike.  Agro tourism can include agricultural activities such as milking cows, harvesting crops, picking fruits, using agricultural implements, tasting and buying farm produce, demonstration of farms, and farmers' markets. Rural bed and breakfasts, homestays, and board and lodging on the farm or associated with community cooperatives is an added bonus but not a necessity. Agro-tourism provides an opportunity to expand the tourism sector, as agro-tourism is gaining momentum globally due to the growing concern for the planet and demand for nature-based and sustainable tourism.
When we move closer to home, a country like Nepal, which is agrarian economy and derives a significant share of revenue from tourism, has immense potential for agro-tourism. Nepal is endowed with agro-biodiversity and adorned with geographical landscape and tranquility. Thus having a combination of both agriculture and tourism, agro-tourism should be a strategy adopted by Nepal long ago. However the ground reality is different, as many farmers are not aware of the potential of agro-tourism and its increasing demand. In addition, government support in strengthening the range of products around livestock, and strategies to promote the sale of agricultural products and services is also inadequate.  Countries like India and China are expected to be the fastest growing region in the global market due to intensified efforts by respective government to intensify agro-tourism. But the government of Nepal has not paid much heed to developing agriculture as a part of tourism strategy.
विज्ञापन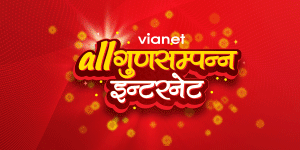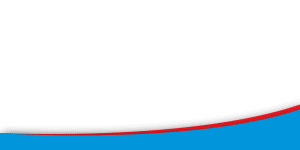 Scope of Agro-tourism in Nepal
In Nepal, more than 66 percent of the population is engaged in agriculture, contributing 26.98 percent to the GDP of the country as of 2019.
Agriculture is a considerable element of Nepal's economy, with majority of the rural population earning their livelihood from it. The agriculture sector in the country mostly comprises of forestry, farming, fishery and hunting. Additionally, even industrial activities in Nepal revolves around agricultural products and its processing. Agro-tourism in Nepal focuses on local foods, handicrafts, immersing in the rural experience through homestays and small rural businesses.
However, farmers in Nepal are not pleased with their income, as it encompasses uncertainty of weather and market place for their products despite the labor they put in. Farmers are keen to diversify their sources of income and earn additional money to upgrade their quality of life. Agro-tourism acts as an innovation strategy which encourages farmers to establish a different approach of revenue generation based on diversification. Farmers with small family-owned farms, who suffer from low crop productivity can supplement their agricultural model through new ways involving visitors. It allows the farmers to have a more stable income, as agro-tourism activities is not solely dependent on the crop season. Farmers who wish to develop hospitality in their farms will bring more economic activity. Bed and breakfasts at farms can be a lucrative source of revenue for farmers, with different experiences to visitors like farming, hayrides, horse-rides, animal petting to name a few serving as ancillary services.  Likewise, on-farm farmers market can provide a push to the farm produce and tempt consumers to visit the farm area, allowing for farm and agri-tours. Tourists from across the world come to Nepal with the aim of wanting to experience the rural lifestyle, homestays and hospitality. Since rural lifestyle is synonymous to farming and farming practices in Nepal, tourists can experience living like a local, experiencing authenticity and engage in farming activities like milking the cow, helping with the harvest etc.
UNWTO indicates that the new objective of travel is to show friends and family Instagramable moments, immersive experiences and destinations while pursuing a healthy life which includes walking, wellness and sports tourism. The new consumer travel trends link well with agro tourism which usually synergizes with local community and local food. Tourists, who are very often consumed by the city life, view agro-tourism as a way to reconnect with nature, know where there food is directly coming from and rejuvenate. Nepal features scenic beauty, along with renowned hospitality, which will be a perfect getaway for tourists, allowing them to relax and slow down.
Potential agro-tourism activities and destinations
In Nepal, tourists can engage in agro-tourism activities like picking/harvesting food and crops, fruit picking of famous Mustang apples, milking cows, feeding or petting animals, homestays etc. Furthermore, they can also engage in honey harvesting, picking tea leaves from tea gardens in Illam, fermenting of local cheese like Chhurpi and Durkha (traditional cheese of domestic yak and cattle), learning about flora and fauna unique to Nepal like Yarsa gumba, Rhododendron etc to name a few. Additionally, they can learn about brewing and fermenting local drinks like Chyanng and Nepali wine like Hinwa and Grapple.
Particularly, in the Himalayan region there are different animals like yaks, donkeys and mules, sheeps, chauries (yak-cattle cross-breeds) and Himalayan goats, which the tourists have never seen. Through agro-tourism they get to collect lifetime experiences and enhance their knowledge about such animals. Nepal also features various festivals which are linked to agriculture like dancing during planting of rice namely Dhan Ropai Jatra. Such festivals can be a major attraction for tourists, where they also get to immerse themselves in local community dances, bonfire etc.
Potential agro-tourism destinations in Nepal could also include national parks and conservation areas, high altitudinal destinations, rural communities, plantations, medicinal and herbal farms and forests, farmers markets  and agricultural fairs like Nepal Poultry Expo, Fair of seeds, Fair of apples, exportable decorative flowers, tea, cardamom, medicinal plants and many more.
Challenges and way forward
However, the biggest challenge to the development of agro-tourism remains the low awareness amongst farmers about the benefits and profit of agro-tourism. Farmers in Nepal are constrained by basic knowledge of agriculture, limited finances, time and weak level of decision-making skills that are crucial in agri-businesses. They also face a challenge of inadequate infrastructure, in terms of machinery, labour, transportation, water and power supply which are crucial for scaling the farms as well as development of tourists destinations. Moreover, a significant chunk of revenue earned by farmers goes in paying off debts to their landlords and loans to the banks. So there is very little money left for disposal for development and upgradation of the farm. Educating the farmers about agro-tourism through trainings and workshop is highly required. Additionally, their access to finance should be improved through easy availability of loans, packages from the government and subsidies. Moreover, there is also an absence of relevant rural policies and regulations for the development of agro-tourism. The Government of Nepal should play an active role in formulating policies for agro-tourism and agri-businesses, giving it a much required push. It should consider collaborations with institutions and ministries locally and internationally as well, since Nepal is already a prominent tourist destination. Along with other stakeholders, the government should focus on developing necessary packages and marketing Nepal as an agro-tourism destination as well. It can reflect from practices adopted by neighboring countries like India and China and implement best suited strategies. If developed properly, agro-tourism can act as a medium to not only develop and uplift the life of farmers, but also local communities and the country as a whole. Ganesh Paudel